GEHWOL® GERLASAN® Underarm deodorant spray - 150 ml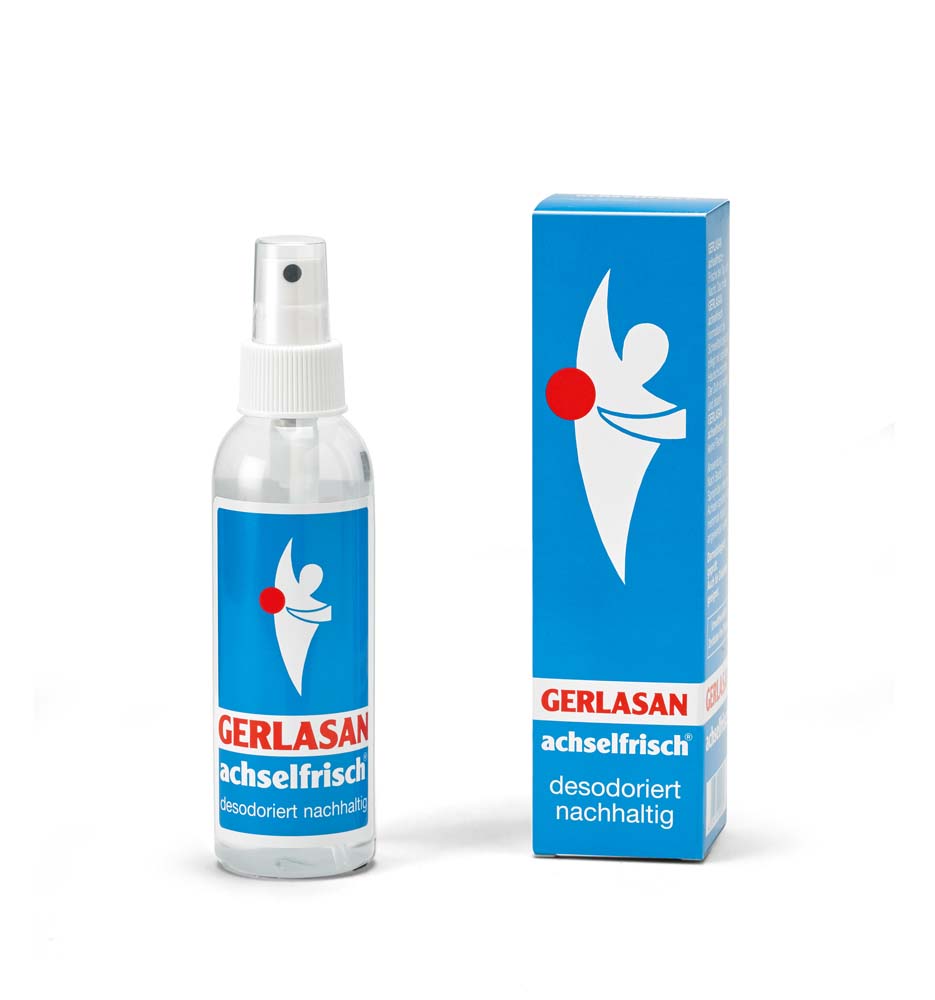 GEHWOL® GERLASAN® Underarm deodorant spray - 150 ml
Intensive dual action deodorant for the armpits.

Limits the formation and spread of bacteria.

Fights the effect of enzymes and unpleasant odours.

Regulates excessive sweating.

Soft, skin-friendly and non-irritating formula.

Environmentally friendly dermatological protective substances.

Delicate fragrance.

Long lasting effect.

Don't stain the clothes.

Provides a feeling of freshness and cleanliness.

Format: 150 ml
Formulated with dermatological protective substances respecting the environment, Gehwol Deodorant Spray intensively treats the sweating of the armpits by a technology combining a double action.
Deodorant active ingredients prevent the formation of bacteria causing odors. On the one hand, this long-lasting body care prevents decomposition of sweat effectively limiting the spread of bacteria.
On the other hand, it regulates excessive sweating by counteracting the effect of enzymes.

Very soft and perfectly compatible with the skin, the intensive deodorant of the Gerlasan range does not irritate the epidermis or stain clothing.
Its delicate fragrance provides a feeling of freshness and cleanliness to the skin.
Much more than a deodorant that masks odors, this performance care treats the problem at the source.


To install this Web App in your iPhone/iPad press
and then Add to Home Screen.